Repairs

New Products

Pre-Owned Products

Information

Interesting Stuff
Deliveries using only one man.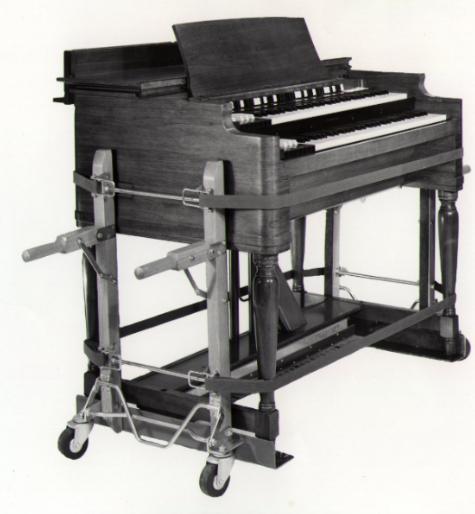 Instantaneous control at your fingertips.
Spring-loaded plunger allows swivel wheels to be locked for one man operation or swivel in unlocked position for two man operation.
Sold as pair with four straps
When ordering specify correct base size:
MODEL #24919: 23" X 5" Angle base (for pianos and organs)
Jansen 23 inch Organ Dolly
MODEL #24920: 28" X 4" Angle base (Hammond B3)
Jansen 28 inch B3 Dolly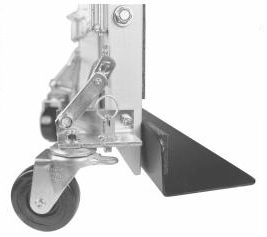 Place one truck at each end of the load, fasten straps and press foot-lever at each end to raise load for moving.
Handles fold out of the way when not in use.
Use four (4) straps to hold piano or organ securely.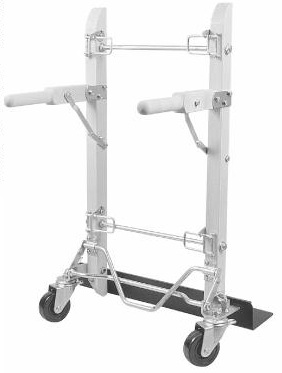 No clumsy thumb screws to lose, no bent or damaged threads becoming inoperable.
Always working, easy to use, fool-proof, fingertip operated spring-loaded swivel caster locking mechanism.
Casters "fully retract" off the floor to allow piano or organ to rest on it's own weight, will not skid or roll while traveling.
Repairs on:
Allen
Arp
Baldwin
Bontempi
Casio
Conn
Elka
Farfisa
Fender
GEM
Hammond
Hohner
Kawai
Korg
Kurzweil
Leslie
Lowrey
M-Audio
Moog
Nord
Orla
Rhodes
Rodgers
Roland
Sequential Circuits
Technics
Thomas
Vox
Wurlitzer
Yamaha
..and others