Repairs

New Products

Pre-Owned Products

Information

Interesting Stuff
Combo Organ Repairs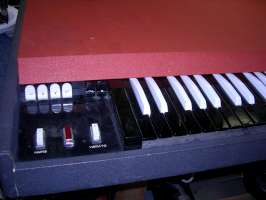 Vox Continental Combo Organ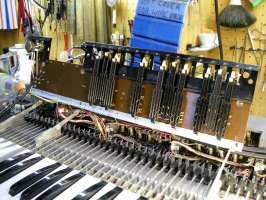 Farfisa Mini Compact Combo Organ
Combo Organs
The combo organ is a transistor organ packaged for use by a music group on the concert stage. Combo organs are colorfull, versatile, and portable.
The typically gritty voice of a combo organ is featured in hit recordings by: The Animals, Arctic Monkeys, Blondie, The Doors, Elvis Costello, The Horrors, Iron Butterfly, Kaiser Chiefs, Manfred Mann, Pulp, Stereolab, Strawberry Alarm Clock, Talking Heads, Them, and XTC.
We will restore your combo organ to it's original music quality
Bring your Combo to Keyboard Service.
Request a call or email from Keyboard Service
Repairs on:
AceTone
Adagio
Aeolian
Akai
Alesis
Allen
Arp
Baldwin
Behringer
Bell Duovox
Bontempi
Carvin
Casio
Conn
Cordovox
Crate
Elka
Emminent
Estey
Farfisa
Fatar
Fender
Galanti
Galaxy
GEM
Gulbransen
Hammond
Hohner
Kawai
Kimball
Kinsman
Korg
Kurzweil
Leslie
Lowrey
M-Audio
Moog
Nord
Orla
Rhodes
Rodgers
Roland
Samick
Sequential Circuits
Silvertone
Solton
Suzuki
Technics
Thomas
Viscount
Vox
Wersi
Wurlitzer
Yamaha
Young Chang
Zachary
..and others