Repairs

New Products

Pre-Owned Products

Information

Interesting Stuff

XK-3 LM-Pro
At A Glance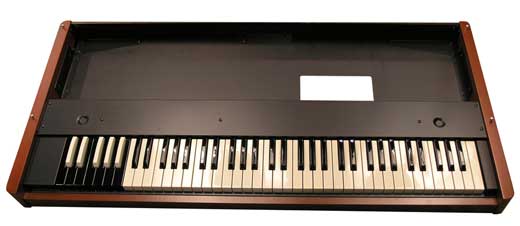 The Hammond Pro XK System Lower Manual adds to the XK3 a full 61 note lower manual with 12 presets and built for the traveling Hammond B3 player who needs all the power of a B3 with easy and fast set up and transport.
The Hammond Pro XK System has at its heart, the Hammond XK3 Organ. The Lower Manual features 61 waterfall keys and 12 reverse color presets - a Hammond Exclusive. The sturdy folding metal stand and bench can be easily assembled without any tools.
The Hammond XK- System is a revolutionary new keyboard concept. It is the only keyboard product on the market today in which a single-manual keyboard (XK-3) can be converted to a double-manual keyboard without any modifications to the XK-3 keyboard. The XK-3 keyboard can be quickly installed or removed from the lower manual cabinet assembly without any tools or technical experience. It is housed in a beautiful all wood B-3style cabinet.
Specifications
Keyboard: 61 + 12 (preset keys)
Panel Controls: Power on/off
Terminals: AC input, MIDI out, Headphone
Weight 50 pounds
Length 51.5 inches
Width 27 inches
Height 8 inches
XK-3 LM-Pro
Repairs on:
AceTone
Adagio
Aeolian
Akai
Alesis
Allen
Arp
Baldwin
Behringer
Bell Duovox
Bontempi
Carvin
Casio
Conn
Cordovox
Crate
Elka
Emminent
Estey
Farfisa
Fatar
Fender
Galanti
Galaxy
GEM
Gulbransen
Hammond
Hohner
Kawai
Kimball
Kinsman
Korg
Kurzweil
Leslie
Lowrey
M-Audio
Moog
Nord
Orla
Rhodes
Rodgers
Roland
Samick
Sequential Circuits
Silvertone
Solton
Suzuki
Technics
Thomas
Viscount
Vox
Wersi
Wurlitzer
Yamaha
Young Chang
Zachary
..and others